Pet odors can infiltrate every part of your home, from floors and carpets to drapes and furniture. If the odor-causing mess is not cleaned promptly, it may penetrate various cracks and crevices that are hard to reach and result in stubborn smells that can be extremely difficult to remove.
Regular vacuums cannot even eliminate all the hair that gets accumulated during the day, which is why households with pets need a pet vacuum cleaner particularly designed to deal with pet hair and dander. However, many pet guardians still wonder whether pet vacuums can help them get rid of pet odors. Keep reading to find out.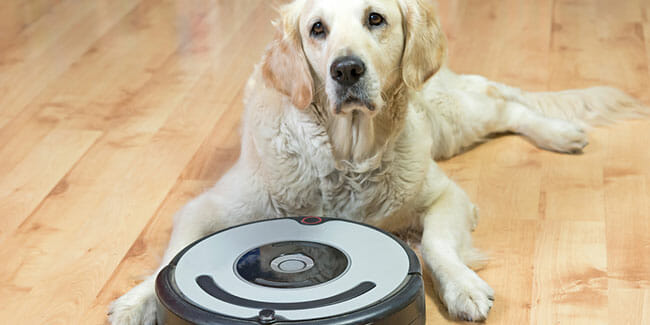 Deep Clean
Unpleasant pet odors do not only come from litter boxes or messes caused by improper elimination. They also stem from pet hair and dander that gets scattered around. Pet vacuum cleaners vary in efficiency, some cleaning only hard floors and superficial layers of carpets and furniture and others providing a deep clean and removing even deep-embedded dirt, hair, and dander.
If you opt for one of the best pet vacuum cleaners on the market, you can be sure that after you are done vacuuming, all the pet hair and dirt will be gone. Although this may not help eliminate all sources of pet-related smells, it will certainly help reduce odors, make your home feel fresher, and help you breathe more easily.
Odor Control Filter
Some of the top-rated pet vacuums like Bissell Powerlifter do not only effectively remove pet hair and dander but also come equipped with special odor control filters. These filters freshen the air as you vacuum and eliminate pet-related smells. They can help you get stubborn odors out of your carpets and furniture and prevent them from getting smelly again with regular vacuuming.
Steam Sanitization
In order to completely eliminate unpleasant smells, you need to kill all the microorganisms that are greatly responsible for the bad pet odors. Killing microorganisms is most easily achieved via stream sanitization, a function performed by such hybrid pet vacuums like Bissell Symphony.
With steam sanitization, you can kill up to 99.99% of dangerous, odor-causing germs and bacteria and say goodbye to unpleasant smells while also preventing these harmful microorganisms from endangering your family's health.
Bottom Line
Not all pet vacuums can remove pet odors, but some of them are more than fit for the job. You just need to pick one that provides a deep clean on all surfaces, comes with an efficient odor control filter, and preferably performs steam sanitization. If all these criteria are met, your pet vacuum can help you get rid of pet odors for good.