Pet vacuums are particularly designed to remove fine pet hair that can get stuck in every part of your home. In comparison to regular vacuum cleaners, they boast more powerful suction, more useful attachments, wider hoses, and more adequate dust cups for storing pet hair. All these features allow them to be more efficient at pet hair removal. However, the question remains whether their improved efficiency can help alleviate pet allergy symptoms and actually help you breathe more easily.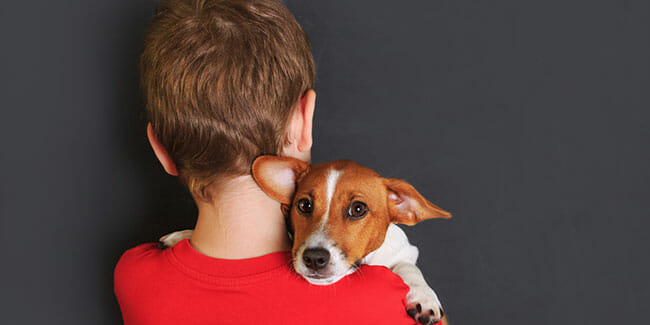 Eliminating Pet Hair & Dander
It is important to know that pet vacuums do not only eliminate pet hair. They also pick up pet dander, which is one of the main causes of pet-related allergies. The best pet vacuums on the market use advanced technologies, powerful motors, and specialized attachments that let them pick up even deep-embedded hair, dirt, and dander from all surfaces, including everything from floors and carpets to furniture and ceiling fans.
With all the pet hair and dander removed from your home, your allergy symptoms are sure to be alleviated. However, depending on the severity of your allergies, you may need to vacuum quite often to achieve the desired results. With the most severe and persistent pet allergies, daily vacuuming is necessary.
Allergen Filter
In addition to strong suction and superior hair removal performance, a pet vacuum needs to possess one more crucial feature to truly help with pet allergies. It needs to be equipped with a high-efficiency allergen filter that allows it to keep all the allergens locked inside.
It is best to opt for a pet vacuum that comes with a HEPA filter or equivalent, such as Dyson DC39, Hoover WindTunnel 3 Pro or the handy bObsweep. Vacuums with such powerful allergen filters are able to capture up to 99% of airborne contaminants. That means that after you are done vacuuming, the air you breathe is virtually free from allergens, which is sure to help with your allergies and make you feel much better.
Bottom Line
Pet vacuums can indeed help with pet-related allergies, but only if they possess all the necessary features. These include strong suction, specialized attachments, and a high-efficiency allergen filter. A pet vacuum that meets all of these requirements has what it takes to keep your home allergen-free and help you say goodbye to the unpleasant pet allergy symptoms.